With TrackEngine, you can personalise your own daily newsletter! Let's say, you are interested in the company "Deutsche Telekom". A good online magazine with telecom news can be found at Total Telecom ( http://www.totaltele.com/ ).
If you are interested in daily news, the best place to monitor is not the home page of Total Telecom, but in the category called "Today's Top Stories". Click here and you will be directed to a page with a list of top stories for the day. This is a good place to start tracking.
To personalise your news, enter "Deutsche Telekom" in the pop up window as shown below: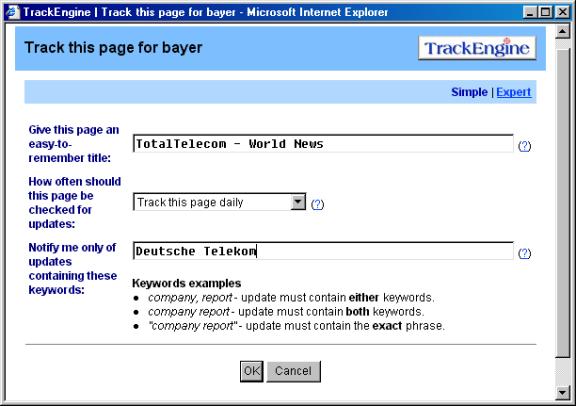 From now on, you will receive an email only when it is related to "Deutsche Telekom"!